Advisers
University-Wide Committee on Sexual Misconduct (UWC) advisers offer personal and moral support to parties before, during and after a hearing. Advisers can also help parties prepare for meetings and respond to communications that are part of the UWC process. Advisers have received training in the UWC's procedures, Yale's sexual misconduct policies and related definitions and their role as advisers in UWC proceedings. UWC advisers also have previous experience in University disciplinary proceedings or have served in an advisory capacity in their primary administrative role. Please contact the UWC Office at 203-432-4449 if you wish to receive the support of a UWC adviser.
Omer Bajwa is the Coordinator of Muslim Life in the Chaplain's Office at Yale.  He earned his Graduate Certificate in Islamic Chaplaincy from Hartford Seminary, and he has been engaged in religious service, social activism, and educational outreach since 2000. Omer holds an M.S. in Communication from Cornell, and a B.A. in English Literature and Rhetoric from Binghamton University.  He is a Fellow of Timothy Dwight College.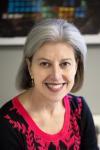 Emily P. Bakemeier is Deputy Provost and Dean of Faculty Affairs of the Faculty of Arts & Sciences (FAS). As Deputy Provost, she has primary responsibility for the Divinity School, the Institute of Sacred Music, the Norfolk Summer Programs, and she is the provostial point of contact for the Schools of Architecture, Art, Drama, and Music. As Dean of Faculty Affairs of the FAS, Provost Bakemeier's responsibilities include primary oversight for academic policy, resource allocation, and faculty affairs and faculty recruitment for the Divisions of the FAS: Humanities, Social Sciences, and Sciences. She is a Fellow of Pierson College and has been a fellow of the Whitney Humanities Center. Provost Bakemeier graduated with an A.B. in English Literature and Art History from Dartmouth College and earned an M.F.A. and Ph.D. in Art and Archeology from Princeton University.
Allegra di Bonaventura is the Associate Director of Graduate Programs at Yale Law School (YLS), where she supports the LL.M., J.S.D., and Ph.D. in Law programs.  Prior to coming to YLS, she served as the Associate Dean for Graduate Education at Yale's Graduate School, where she oversaw admissions, academic policies and initiatives for the school.  While at the Graduate School, Allegra served as a Title IX Coordinator and adviser for disciplinary proceedings.  Allegra graduated from Middlebury College with an A.B. in History and German and an A.M. in German, and holds a Ph.D. in History from Yale and a J.D. from Yale Law School. She is a Fellow at Ezra Stiles College.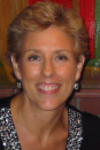 Jeanne Follansbee* is Dean of Yale Summer Session and Associate Dean of Yale College.  She oversees the development of the summer curriculum, the appointment of summer faculty, and the administration of the summer academic and residential life programs. Dean Follansbee serves on the steering committee for Yale's Visiting International Student Committee, where she advises visiting international students who come to Yale as Y-VISP students and advises transfer students.  She is a Fellow of Benjamin Franklin College.
*on leave academic year 2018-2019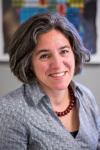 Anne Kellett serves as the Director of the Office of International Medical Student Education at the School of Medicine and oversees the Certificate in Global Medicine, the international visiting students program, and the management and oversight of 14 international clinical sites for final year medical students. Previously Anne was Director of Visiting Scholars and Fellowships at the MacMillan Center. In her work both at the MacMillan Center and in her current role, Anne has been advising students on international opportunities. She received her B.A. from the University of Vermont in German and European Studies.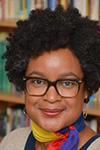 Amy Myers is Assistant Clinical Professor of Social Work at the Child Study Center in the School of Medicine. Her position at the Child Study Center is of consultant in the Family-Based Recovery Program, which provides intensive treatment to families at risk of child removal due to parental substance use. She also provides clinical supervision and to new Social Workers and to trainees in the Advance Clinical Social Work Fellowship program. Amy is a member of the Steering Committee for the Lesbian, Gay, Bisexual, Transgender, and Queer Affinity Group for faculty and staff. She is also a Fellow and first-year student advisor for Ezra Stiles College. Amy was a counselor at the Sexual Harassment and Assault Response & Education Center 2014-2016.  She has a Bachelor's Degree from the University of Connecticut and earned a Master of Social Work from Fordham University.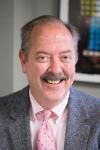 Ian Oliver is Pastor of the University Church in Yale, the ecumenical student church on campus and Senior Associate Chaplain for the University. Reverend Oliver also liaises between Yale and the many Christian student ministries on campus. He is also an instructor in homiletics and interfaith work at the Yale Divinity School. He studied at Amherst College and the University of Chicago Divinity School, and his first chaplain's appointment was at an international school in South India. He is a Fellow of Berkeley College.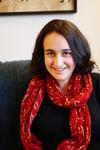 Maytal Saltiel is Associate University Chaplain and has been at Yale since 2013. Maytal's work is primarily focused around interreligious dialogue, pastoral care, working with smaller religious groups, and helping students develop their own faith and sense of meaning. She works with the InterFaith Forum at Yale (IFFY), Chaplain's Office Peer Liaisons, and Chaplaincy Fellows. Prior to coming to Yale, Maytal worked at Penn Hillel. She earned her Master of Divinity degree from Harvard University and BA in International Relations from Johns Hopkins University. She is a Fellow at Ezra Stiles College.